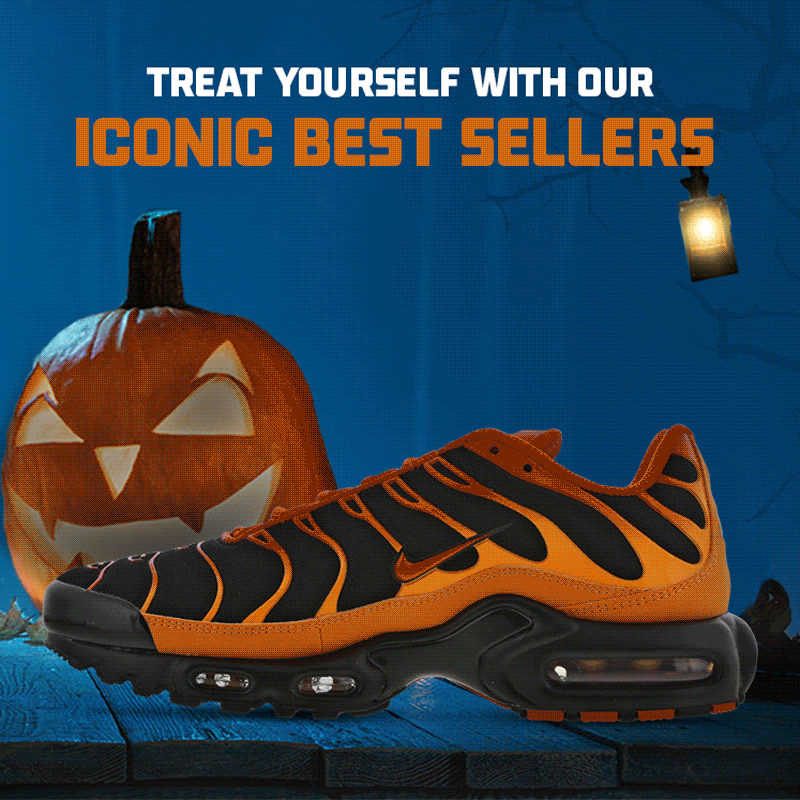 Halloween
The spookiest day of the year is upon us…it's Halloween!
October for us only means one thing: Halloween! The scariest and funniest holiday we know. We have been thinking long and hard about the best Halloween sneakers to pick for our spooky selection. So, here you have them! You'll find Nike Halloween sneakers, adidas Halloween sneakers, Vans Halloween sneakers…and much more
Halloween
Showing 1 - 3 of 3 results
Search Results
Halloween themed sneakers are not really our thing – we love to wear our sneakers all year round, thank you. For us, it's the subtle details, or the right colorway, that can make a great Halloween sneaker. A touch of orange, a cobweb pattern, lots of black…and here you have it! The perfect Halloween shoes.
Whether you decide to fully dress up in a costume, or just want to make a small concession to the holiday: a pair of Halloween shoes is the right choice for you. They will be the cherry on top of your scary outfit.
But it does not stop there. We have thought of the whole family! In our selection you'll find kids Halloween shoes, women's Halloween shoes, and men's Halloween shoes. So you can wear matching outfits…unless that creeps you out 😉